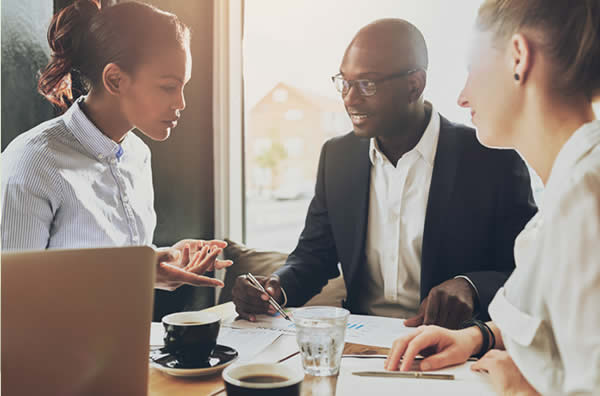 Give yourself room to grow.
Establish your small to mid-sized business as a corporate leader with our Ready-Office Solution®. We offer flexible services and resources that can adapt to your changing business needs and keep you competitive — without the hassles, headaches and high cost of traditional office space.
Enhance your company image by associating your business with a recognizable commercial address in upscale Garden City, Long Island, New York.
No long-term commitments – rent our virtual offices, executive suites and meeting rooms by the hour, day, week or longer.
No large upfront investment in furniture, fixtures, or equipment. No headaches 'managing' your space.
State-of-the-art office equipment and videoconferencing capabilities available.
Professional receptionists answer, screen, announce and forward your phone calls and greet your guests as if it were your permanent office.
Reception services accept your mail and sign for documents and packages.
Administrative support services available.